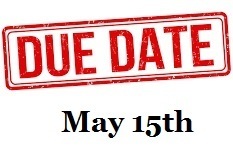 SCHOLARSHIP CENTRAL
Janell Castle
Wednesday, August 29, 2018
NEW SCHOLARSHIP FOR MISSOURI HIGH SCHOOL SENIORS
WHO HAVE AN EFC OF $12,000 OR LESS, AN ACT SCORE OF 28 OR MORE, AND ARE ATTENDING AN ELIGIBLE MISSOURI 4-YEAR INSTITUTION.
---
MISSOURI SCHOLARSHIP & LOAN FOUNDATION'S ACCESS EXTRA SCHOLARSHIP, A PRIVATE SCHOLARSHIP FOR MISSOURI HIGH SCHOOL SENIORS IS NOW OPEN ON SCHOLARSHIP CENTRAL!
Apply Early. Scholarships will be prioritized on a first come, first served basis until the funding is depleted. Deadline: May 15, 2019.
Eligible Colleges and Universities

Avila University
Central Methodist University
College of the Ozarks
Columbia College
Cottey College
Cox College
Culver-Stockton College
Drury University
Fontbonne University
Goldfarb School of Nursing at Barnes
Jewish College
Hannibal-LaGrange University
Harris-Stowe State University
Kansas City Art Institute
Lincoln University
Lindenwood University
Logan University
Maryville University
Missouri Baptist University
Missouri Southern State University
Missouri State University
Missouri University of Science and Technology
Missouri Valley College
Missouri Western State University
Northwest Missouri State University
Park University
Ranken Technical College
Research College of Nursing
Rockhurst University
Saint Louis University
Southeast Missouri Hospital College of Nursing and Health Sciences
Southeast Missouri State University
Southwest Baptist University
St. Louis College of Pharmacy
St. Luke's College of Health Sciences
Stephen College
Truman State University
University of Central Missouri
University of Missouri - Columbia
University of Missouri - Kansas City
University of Missouri - St. Louis
Washington University
Webster University
Westminster College
William Jewell College
William Woods University


APPLY AT MYSCHOLARSHIPCENTRAL.ORG


BEGIN BY CLICKING THE BLUE "APPLY NOW" BUTTON
CREATE A LOGIN AND PASSWORD
COMPLETE THE GENERAL APPLICATION (THIS IS A PROFILE)
AFTER SUBMITTING THE GENERAL APPLICATION, STUDENTS WILL SEE A LIST OF "RECOMMENDED OPPORTUNITIES." THESE ARE OPPORTUNITIES FOR WHICH THEY MIGHT BE QUALIFIED.
CLICK THE OPPORTUNITY NAME FOR MORE DETAILS.
CLICK THE ORANGE "APPLY" BUTTON TO ANSWER ADDITIONAL REQUIRED QUESTIONS.