News
Re-Entry Plan 2020-2021Please review the link above for the Slater School District's re-entry plan. If you any questions please contact the Central Office at (660)529-2278.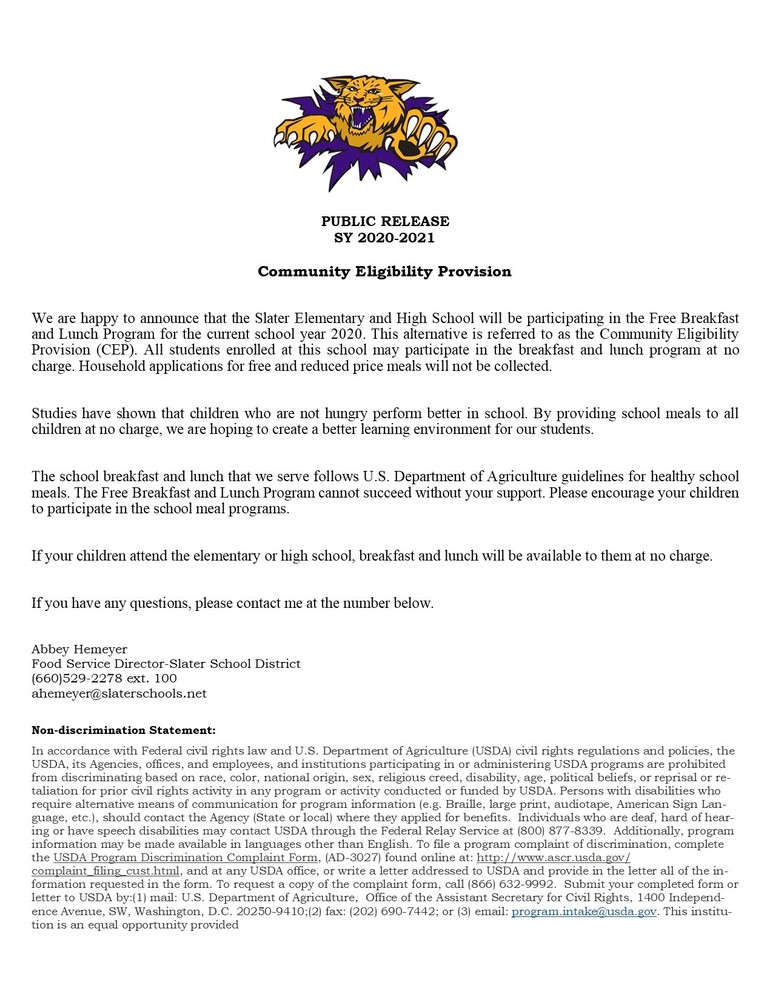 CEP program expands this school year to include our high school students - we are accepted to take part for the next four years, before renewing our eligibility.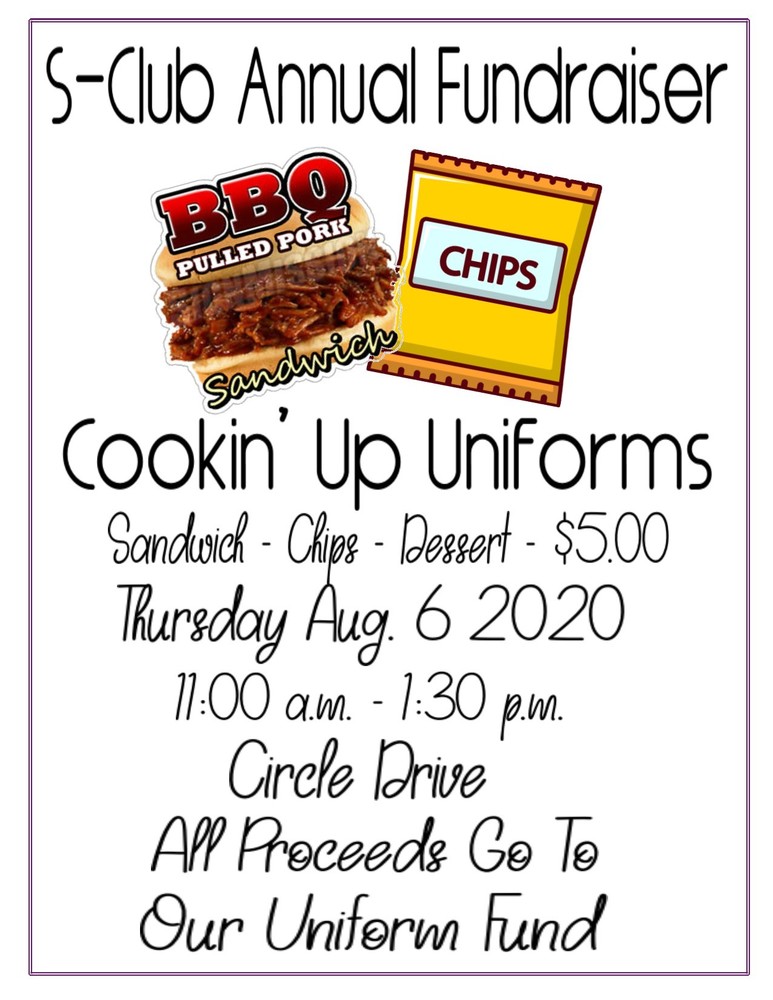 Proceeds to the Athletic Uniform Fund.
SEE ALL NEWS