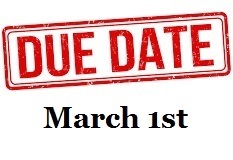 BRAXTON RETHWISCH SCHOLARSHIP
Janell Castle
Wednesday, August 29, 2018
The Missouri Association for College Admission Counseling (MOACAC) is pleased to offer the Braxton Rethwisch Scholarship
This scholarship is available to high school seniors who exhibit a commitment to learning and have demonstrated leadership skills and community service involvement. Two one-time $1,000 scholarships will be awarded, as well as a one-time $500 scholarship (this year only).
Deadline: March 1st
Eligibility criteria/application:https://stlouisgraduates.academicworks.com/opportuniti…/2287
NOTE: Applicants must enroll as a full-time student at a MOACAC member post-secondary institution.