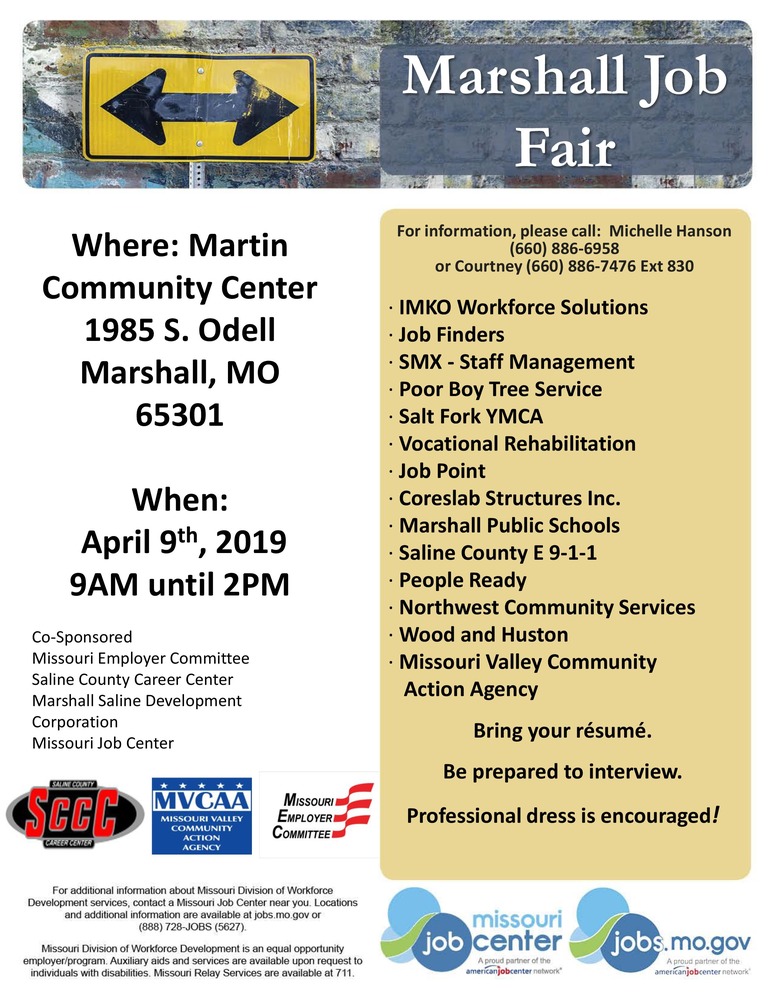 Marshall Job Fair April 9th!
Abby Lenger
Wednesday, March 13, 2019
Attention parents, friends, and family! Are you looking for a job?
A job fair will be held on April 9th from 9 a.m. to 2 p.m. at the Martin Community Center in Marshall, MO. Over 14 employers and job support services will be present and are looking for employees! Bring your resume and be prepared to be interviewed by potential employers. Professional dress is encouraged.