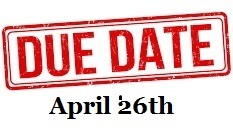 FITZGIBBON HOSPITAL SCHOLARSHIP
Janell Castle
Tuesday, August 28, 2018
$2,500 in scholarships is awarded annually to local graduating high school seniors pursuing studies in a healthcare-related field. Please review the following criteria to make sure you qualify for the scholarship. Incomplete applications will not be reviewed.
Criteria:
1. Applicant must be a graduating High School senior from Saline, Chariton or Howard County, or a dependent of a Fitzgibbon Hospital/The Living Center employee.
2. Applicant must have been accepted by an accredited school, college or university offering a certificate or degree program in a healthcare-related field. Letter of Acceptance is required.
3. Submit at least two letters of recommendation, one from a representative of the student's high school and one from a member of the community.
4. Submit a completed application with a copy of an official high school transcript by April 26, 2019.
5. Return completed application by April 26, 2019 to:
Fitzgibbon Hospital Attn: Human Resources, 2305 S. 65 Highway Marshall, MO 65340
High School counselor will be notified of the recipients of the awards by April 27, 2019. Upon verification of enrollment, a check will be sent to the Financial Aid office of the recipient's school at the beginning of the first semester.
Please see Mrs. Castle to get a copy of the application.