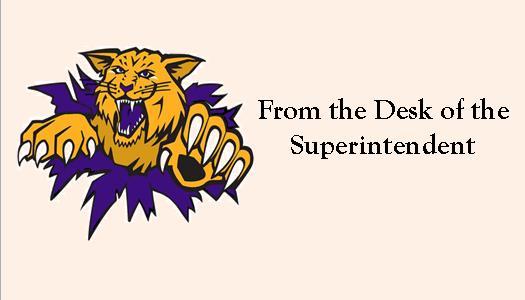 April Bond Election Information
Debbie Gonzalez
Friday, March 09, 2018
I would like to take this time to visit with you about the $2,000,000 bond issue that our School District has put on the April 3rd ballot. Proposition K.I.D.S. – Keep Improving District Schools will be a "No Tax Increase" to our community and will extend our bond debt until 2038.
The District has been working with L.J. Hart and Company since 1998. As a result of the three refundings in 2003, 2011, and 2014 and 2 prepayments; the last one this March for $115,000.00, the District has saved $596,101.00 in future interest. By taking these fiscally conservative actions, the District is able to ask for a "No Tax Increase" to create the bonding capacity for this project. This was a very important goal of the district to have in place.
This investment in our school district will enable us to upgrade with new heating and cooling throughout the district including the gym. It would also permit us to repair the progressing water leak that has continued to damage our historic auditorium. With this bond, we will also install LED lighting throughout the district buildings. Our 20+ year old heating/cooling units continue to increase our maintenance and repair costs to the district and unfortunately these costs will continue to grow making it extremely inefficient to heat and cool each year. All of these upgrades will allow us to be more energy efficient.
If this bond issue passes, we will begin work on these projects in late May with the completion date scheduled for August in time for the beginning of our next school year. The District will have a designated debt service fund levy for the sole purpose of repaying its bonds. This levy cannot be used towards any operating expense other than the repayment on the principal and interest of the debt.
If you have any questions or concerns about this project, please call me at 660-529-2278, ext. 111.
Wildcat Pride,

Debbie Gonzalez Superintendent, Slater Schools