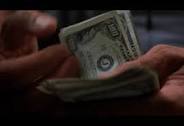 CNA Scholarships
Michael Horton
Tuesday, March 16, 2021
https://cnafreetraining.com/about-us/cna-free-training-scholarship/
· https://cnaclassesnearme.com/cna-scholarship/
The amount awarded for the scholarships is $500 each and they can be applied towards any state-approved CNA training program. The deadline to apply for the CNA Free Training scholarship is April 2 and the CNA Classes Near Me scholarship is on August 21. A little information about both of my websites:
"CNA Free Training" provides free training materials for those preparing to take the CNA exam, which is a requirement in order to become a licensed CNA. We have free practice tests for each section of the CNA exam, as well as supplemental training materials that can be used while taking CNA classes – all of which are free.
"CNA Classes Near Me" helps those interested in becoming a Certified Nursing Assistant (CNA) find training programs. Many of these programs are free as they are funded by the U.S. Department of Labor or state equivalent agencies. Our site has state by state pages that list out all training locations in a given state as well as their contact information.