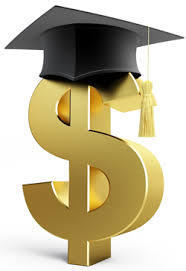 Cimarron Ridge Legal Group Car Accident Scholarship.
Michael Horton
Wednesday, January 06, 2021
My name is Tyler and I work on behalf of Cimarron Ridge Legal Group, a law firm in Grand Junction, Colorado. We would like to announce the Cimarron Ridge Legal Group Car Accident Scholarship.
This scholarship is available to all high school seniors and current college students who are planning on entering the law field. We understand how difficult it can be to pay for college and law school, and we want to help someone afford a better education
Here are some brief notes on this scholarship:
$1,000 (One-time award)
Due April 30, 2021
Must be attending a 4-yr college/university or 2-yr community college for Fall 2021
Incomplete or late applications will not be accepted
We think this would be a great opportunity for your students and were curious if you would be willing to share this scholarship with them? If so, you can view the scholarship and other pertinent information here:
https://cimarron-law.com/practice-areas/grand-junction-auto-accident-lawyer/#scholarship
Thank you for your time and have a great day!
Tyler Owens
Community Building Advocate