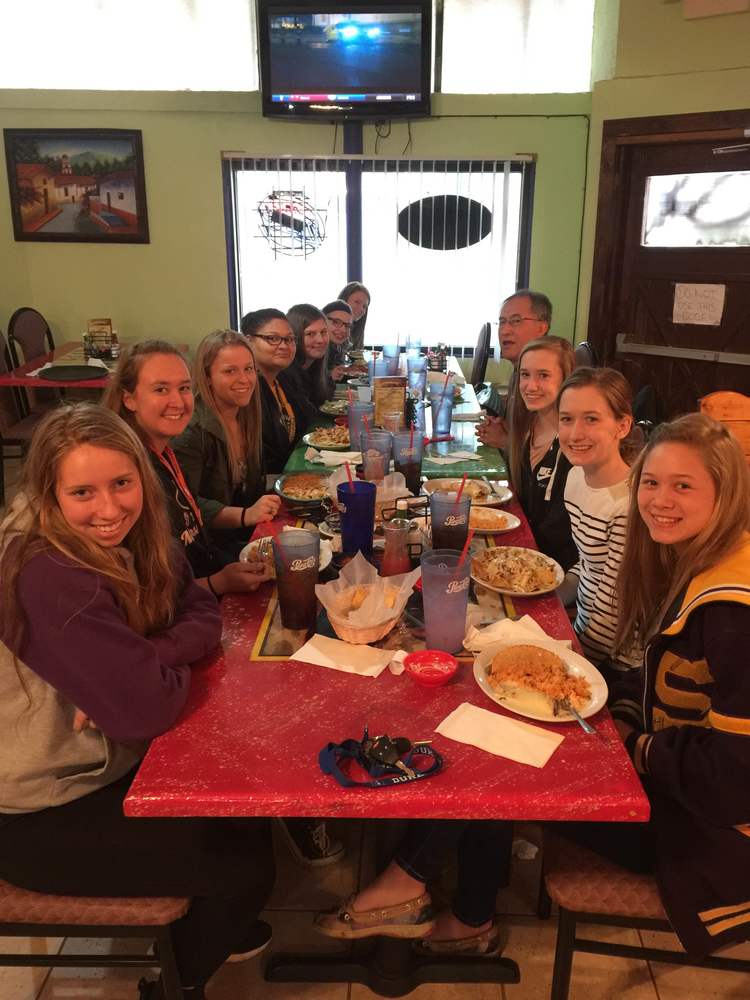 Spanish Class Celebration
Lily Pyrtle
Thursday, March 24, 2016
Our Dual Credit Spanish class spent a day with their professor who came all the way from Central Methodist University. He spent time sharing artifacts and stories from Mexico with a large group of interested students.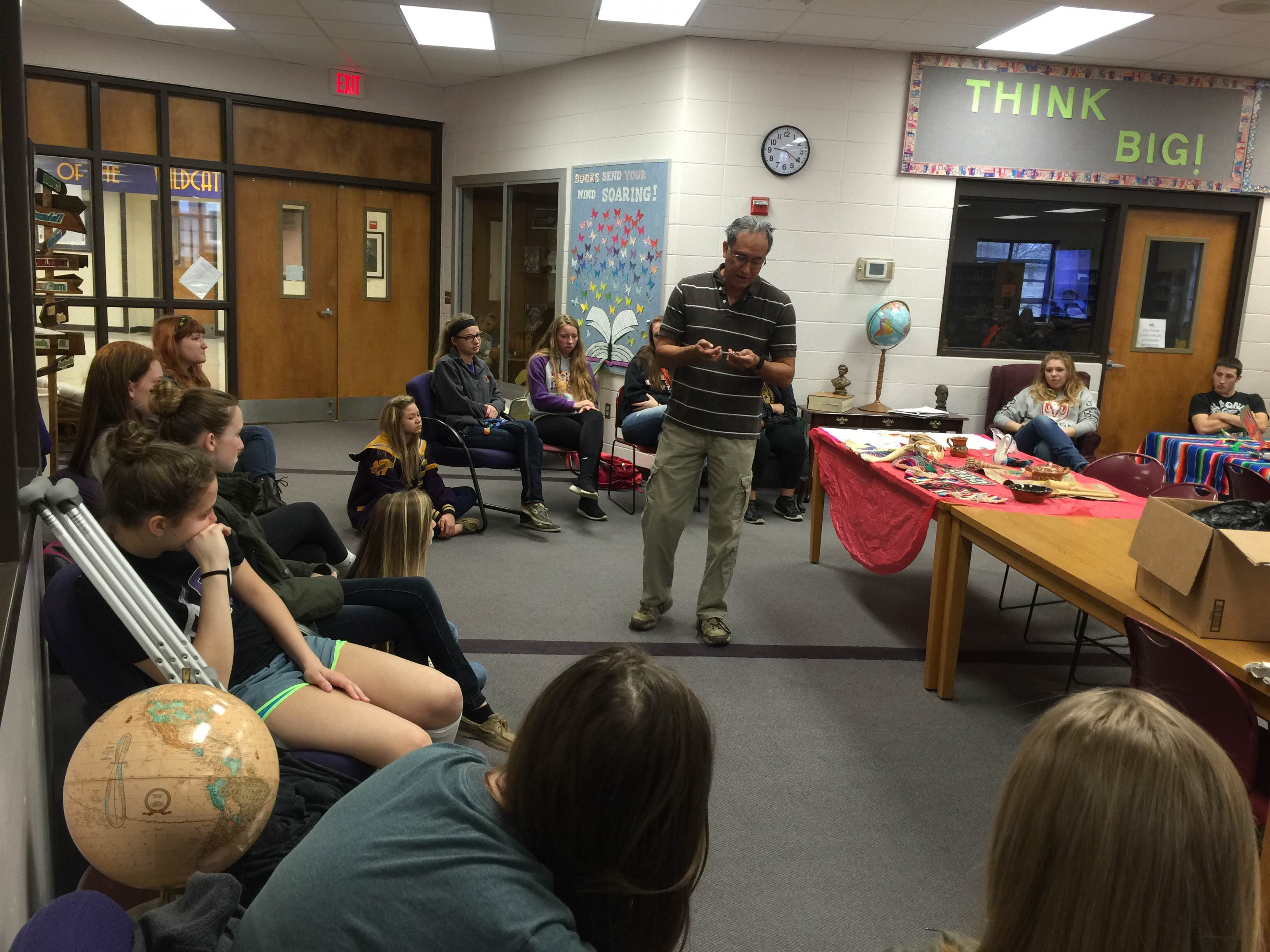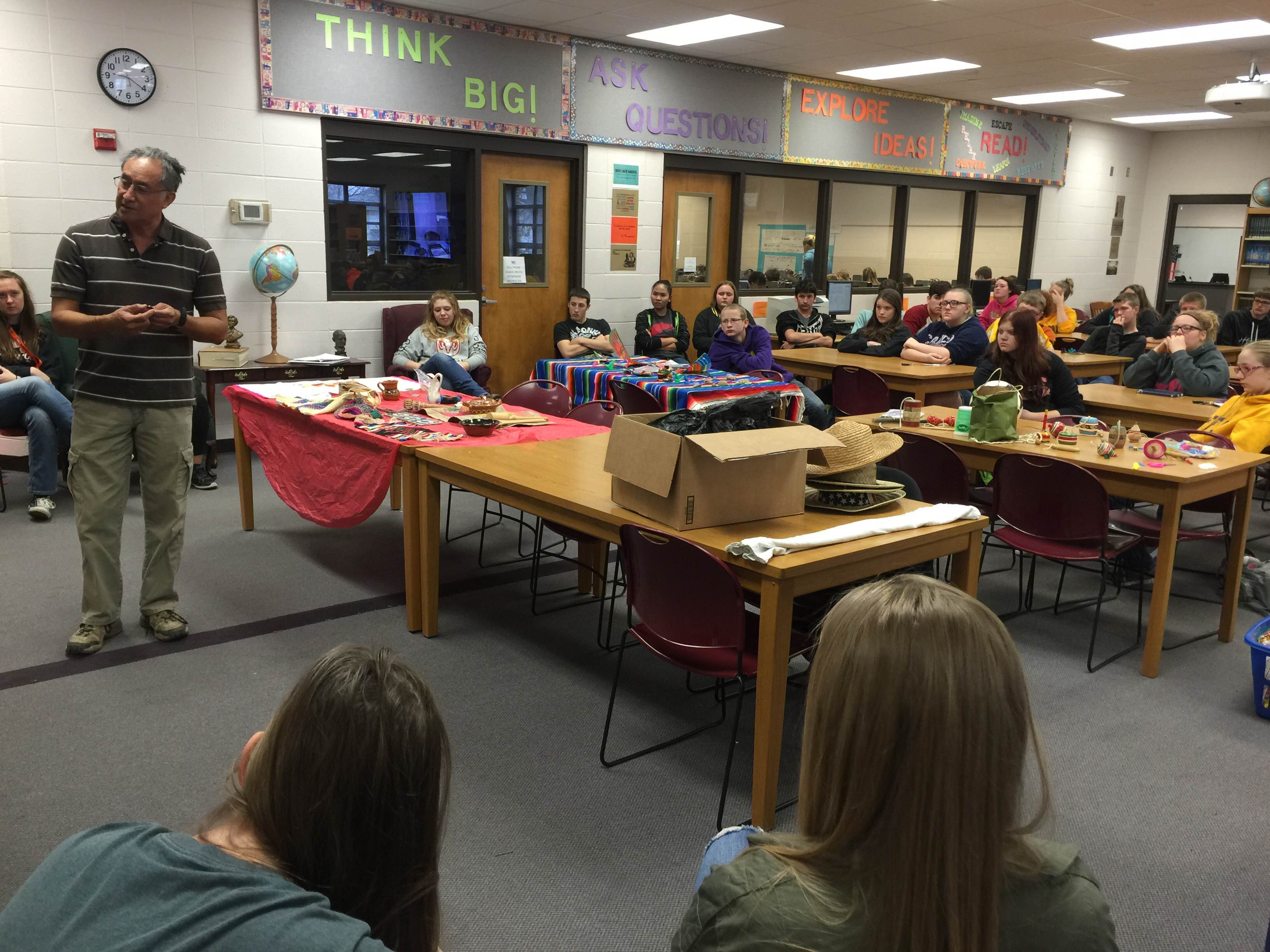 Afterward, we had fun trying to break the homemade pinata that Mr. Muruato brought!
You can hear some of the girls giving directions and counting in Spanish!
We finished the day by visiting Mexico Lindo ("Pretty Mexico") in Marshall. The girls had fun trying to order in Spanish and learning new words they hadn't had a chance to use. They enjoyed the food, too!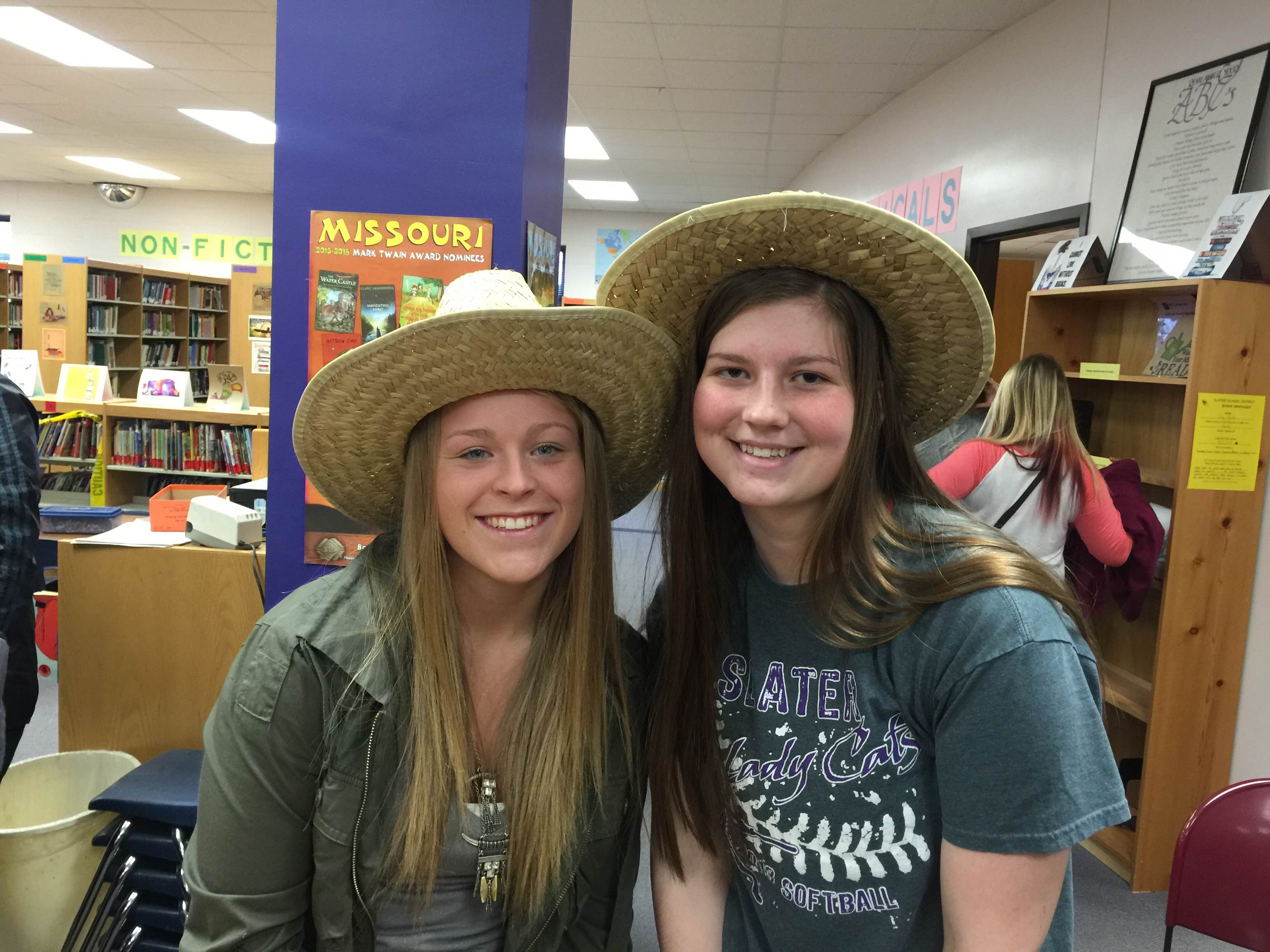 Thanks Mr. Muruato for taking time out of your day to visit Slater and teach us lots of new things about Mexico!