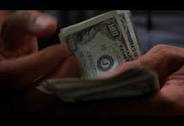 MattressNerd Scholarship
Michael Horton
Wednesday, December 11, 2019
How to Apply
Please complete the form with the following information to apply:
Mattress Nerd's Sustainability Scholarship Application Form
Full Name
Email Address
College or University Name
College or University Mailing Address for payment
Proof of Enrollment – Transcripts, tuition receipt, or acceptance letter will be accepted. Please submit as .jpeg, .pdf, or .doc
Essay answering the above questions. Please submit as .pdf or .doc
Confirmation and acceptance of terms and conditions
Application Deadline
All applications must be submitted by April 1st, annually.
Winner Announcement
A winner will be selected and notified via email by April 6th.
Additional Scholarship Details
The winning candidate will be selected by a panel of judges from Mattress Nerd.
The scholarship is available on a yearly basis and is non-renewable.
Questions about The Mattress Nerd Sustainability Scholarship can be directed to sustainabilityscholarship@gmail.com.
The scholarship funds provided by Mattress Nerd will be sent via check to the college or university. Funds are to be applied to qualified college expenses (including tuition, fees, books, and on-campus room and board) for the current academic year.