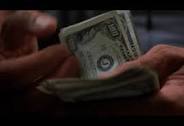 SFCC Dual Credit Student Scholarships
Michael Horton
Monday, May 11, 2020
For immediate release Sherlyn Nail Writing Services Manager, Marketing and Communications State Fair Community College 3201 W. 16th Street Sedalia, Missouri 65301-2188 (660) 596-7248 snail@sfccmo.edu
SFCC announces $1,000 Bridge Scholarships
Sedalia, Missouri – May 5, 2020 – State Fair Community College has announced the new $1,000 annual Bridge Scholarships available for the fall 2020 semester for students who have taken dual credit courses within the past two years.
Any high school student who has taken dual credit courses at SFCC or any other college is eligible to receive a $500 scholarship in the fall and another $500 scholarship in the spring 2021 semester. To be eligible, students must complete an application for admission to SFCC and the FAFSA (Free Application for Federal Student Aid) and enrolled in 12 credit hours or more each semester.
"Dual credit students show a level of dedication and commitment to their studies that should be rewarded," said Dr. Joanna Anderson, college president. "We want to help these students reach their educational goals, whether they wish to transfer on to another college or earn a degree or certificate with State Fair Community College."
SFCC offers more than 70 transfer, career or technical associate degrees or short-term certificates in agriculture, business and computers, health sciences, human services, and industrial technology. Associate transfer degrees allow students to complete their first two years at SFCC before continuing to a four-year college or university to earn a bachelor's degree.
Earlier this week, SFCC announced that all 2020 graduating seniors in the college's taxing district will receive one free three-credit hour course this summer.
Prospective students may apply online free at www.sfccmo.edu/admissions. For assistance, email admissions@sfccmo.edu, call (660) 530-5833.
###
Ascension